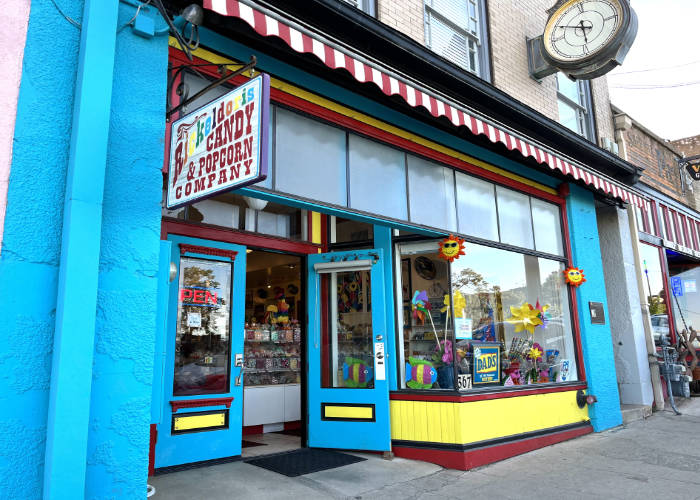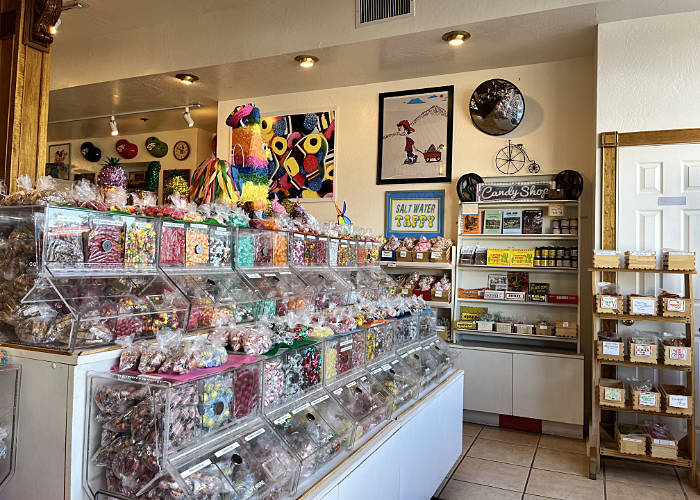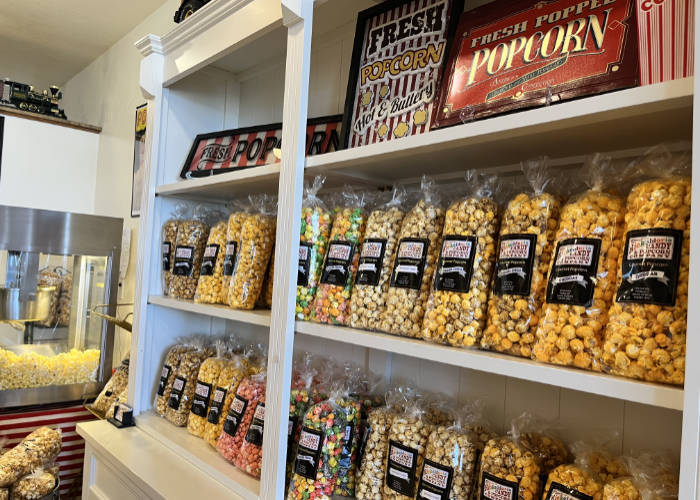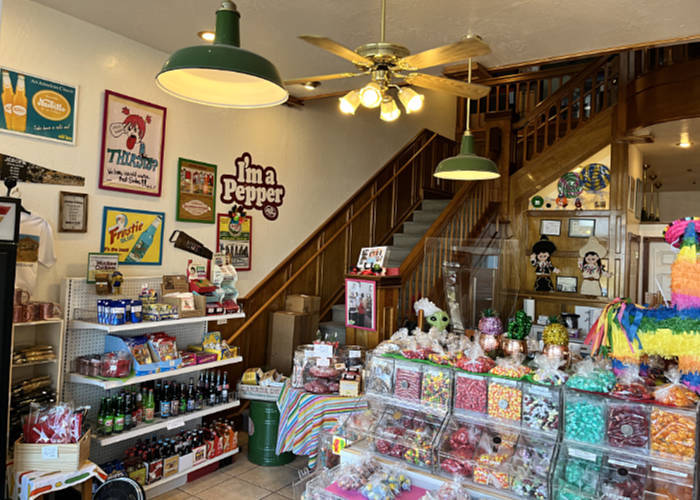 Welcome To The Rickeldoris Candy and Popcorn Store in Jerome, AZ
An old fashioned candy store, gourmet truffles & chocolates, popcorn and so much more!
Have a sweet tooth? Visit the oldest candy and popcorn store in Jerome, Arizona. Any age can be a kid in a candy store! We offer a huge variety of candies from hard to gummy, chocolates, European licorice and retro candies. We even make fresh Kettle Corn onsite and offer varieties of gourmet popcorn.
The store also carries all kinds of gourmet truffles (they go well with wine), sugar-free chocolates, rice crispy cakes, marzipan and espresso beans. To wash it down, we have nostalgic soft drinks like Sarsaparilla and Cream soda. Try some of our unique sodas such as Bazooka, Prickly Pear, Martian Poop and Zombie Brains.
We also carry a large assortment of prickly pear candy, taffy, jelly and marmalade.
Located in the Historic Sullivan Building at 367 Main Street in Jerome. We are easy to find and you will be glad you did.
Open 7 days a week.
---